Partnerships
The CRDM program builds on existing relationships with industry to establish and provide opportunities for student internships, summer employment, and applied research projects in both the Communication and English departments.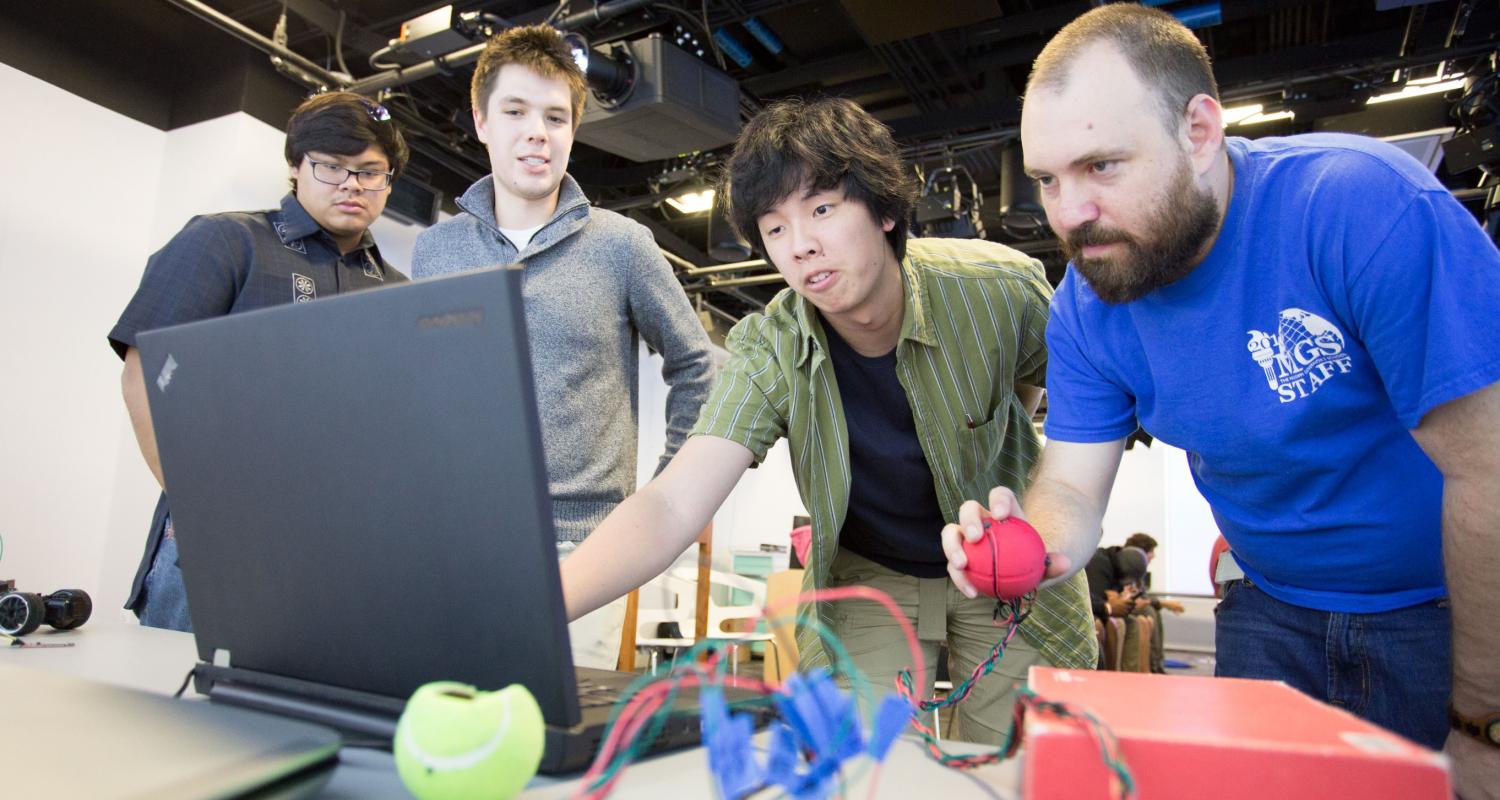 As interdisciplinary scholars

, students in the

CRDM

program are uniquely positioned to work alongside professionals from various industries and nonprofit organizations as they pursue their PhDs. Our students come from diverse academic backgrounds. Before starting the program, previous and current students have earned degrees in

english

, communication, political science, dig

ital media, film, environmental studies, anthropology, biology, nutrition, and more. Through their work in the program, students can gain e

xpertise in the following areas: social media and networks, mobile media, professional writing, rhetoric and composition, film, gaming, education and pedagogy, social and political issues, science and health communication, critical theory, and globalization, among others.



PhD students

in the

CRDM

program have skills that make them highly valuable in industries, including excellence in

written and oral communication

, from ample experience in writing, revision, and conference and classroom presentations;

problem solving

, honed through years of critical thinking and academic inquiry;

research and information management

, through experience with both qualitative and quantitative research methods;

project management and organization

, gleaned from designing, undertaking, and facilitating numerous research, teaching, and presentational projects simultaneously; and

leadership and interpersonal communication

from their time in front of the classroom and working among peers.
---
In addition to these skill sets, many CRDM students gain professional experience before entering the program. We enrolled writers, editors, communications and marketing specialists, journalists, ESOL teachers, library information systems specialists, video producers, programmers, and non-profit organizers. CRDM students have participated in a variety of internships, including work with SAS.
Current Partners
CHASS IT: Our students have partnered with CHASS IT in the role of a humanities liason for technical education and assistance. The CHASS IT role is a new position designed to facilitate communication between IT and the academic departments in the College of Humanities and Social Sciences.
STS: Qualified students may teach Science and Technology Studies (STS) courses. The possibility exists for creating new STS courses for the program, with approval. Students have the added benefit of gaining valuable advising experience with undergraduate STS students. CRDM students have the opportunity to teach classes and advise students in the Interdisciplinary Studies (IDS) and Science, Technology and Society (STS) programs at NC State. Besides teaching classes such as Introduction to STS (STS 214) , and Special Topics in STS (STS 490), students may also work as advisors in this program.

LAS: The Laboratory for Analytic Sciences (LAS) is a collaborative research organization where academic, industry, and government staff work together to develop new technology and new processes to address analytic challenges resulting from "Big Data." There are 50 intelligence community professionals stationed at NC State on Centennial Campus, and an additional 35 professors and 10 corporate partners. CRDM's Graduate Extension Assistant (GEA) will work with government and/or industry partners to support the mission of LAS.

SAS: Every year, the Publications unit at the SAS Institute launches a competitive call for proposals to hire one Graduate Student Trainee (GIT) from the College of Humanities and Social Sciences (CHASS) at NC State. A GIT is a paid research appointment that one would hold instead of teaching, but would then carry the benefits of the Graduate Student Support Plan (i.e., tuition remission, health insurance), but with a higher stipend and guaranteed summer employment. The areas of research in which the GIT will be involved are open, but some topics include: Accessibility, Usability, Education, and Multimedia Design.

Libraries: Since 2014, the NC State Libraries has hired one CRDM student to work as a graduate extension assistant (GEA) under the supervision of the Emerging Technology Services Librarian. The GEA engages in developing and delivering services in the high-technology spaces of the NCSU Libraries, primarily in the D.H. Hill Library, including the Makerspace and the Visualization Studio. The assistantship emphasizes work with emerging technologies to enhance student's education through practical assignments that introduce them to key issues and practices in educational technology.

If you represent a company interested in working with one of our students as a graduate assistant, or after they receive their degree, please contact us.
The following profiles are exemplars of CRDM students and the skill sets they offer:
---